Athearn RTR (new tooling - etched roof walks) and Walthers HC box cars. Oil wash and pigment. Trucks are a loose mix of weathered black and rust brown paint from Joe's Hobby Shop in Erie, PA (used to weather track).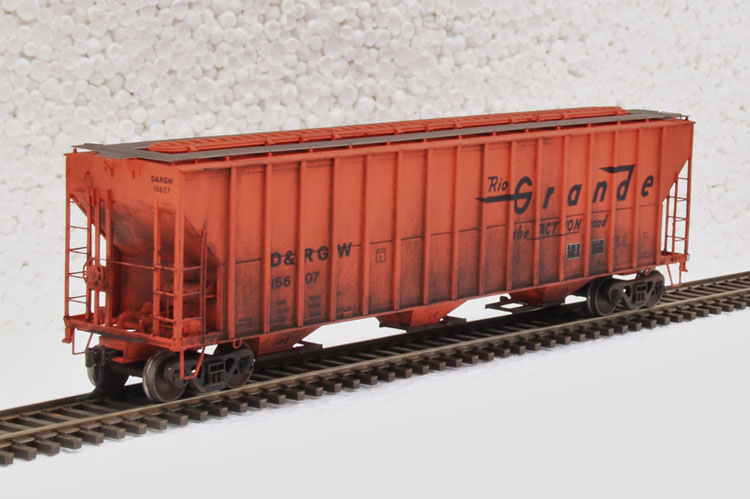 GTW and like the first one, based on Internet photos of these cars stored in the NS yard in Williamson, WV. Why were they there? Haven't a clue.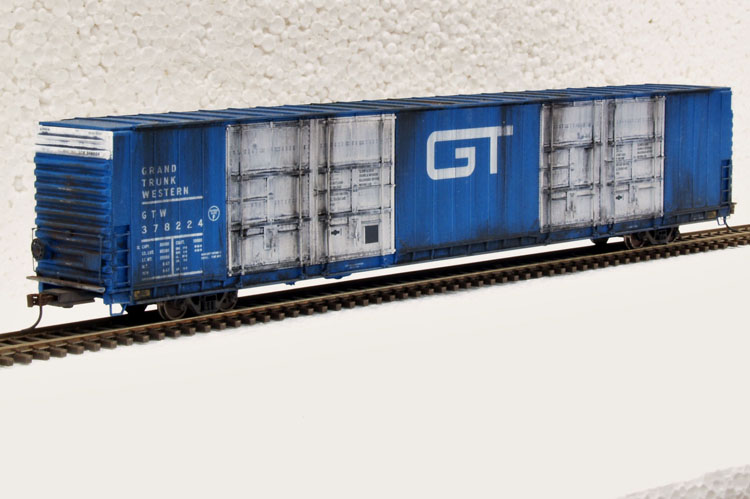 This PRR survivor is pigment and oil.