Stevens Pass in Washington state is on State Route 2 and located on the crest of the Cascade Range. Stevens is located on two national forests, the Mt. Baker-Snoqualmie on the west side of the crest and the Wenatchee National Forest on the east. Typical snowfall is in the 450 inch range.
I went through in early May 2010 and had the pleasure of being in the middle of a decent late spring storm. Of course this destroyed all chances of photographing the BNSF as you could not really see (even if I had known where to go). Relatively new Geolanders and limited slips helped.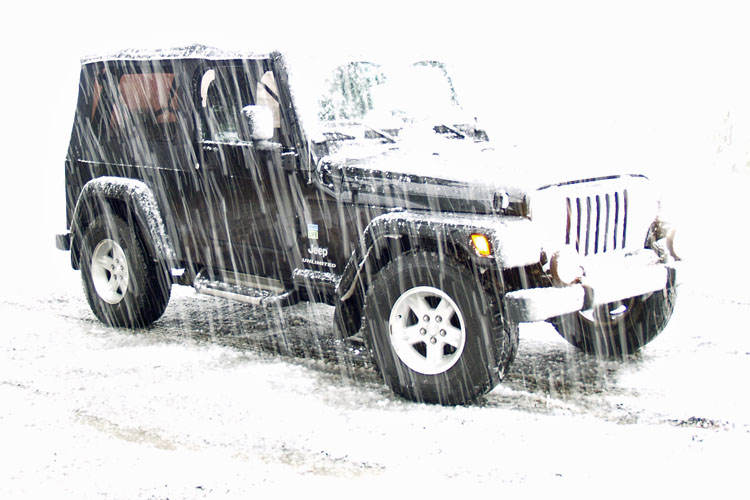 This is the approach from Wenatchee in the west.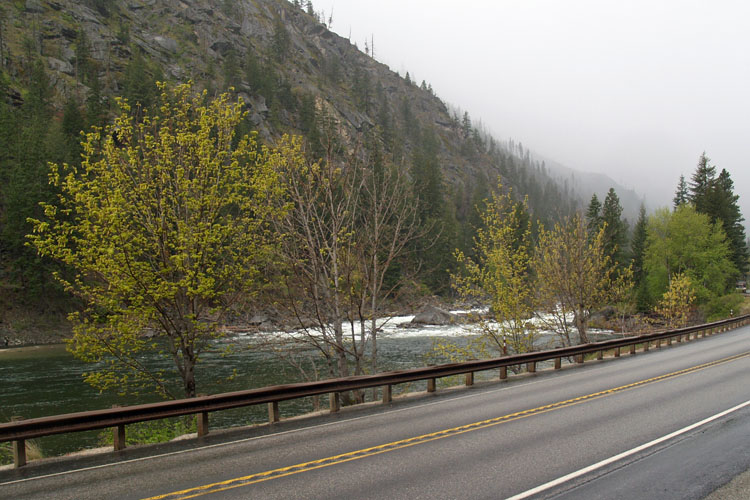 Then the snow line is crossed.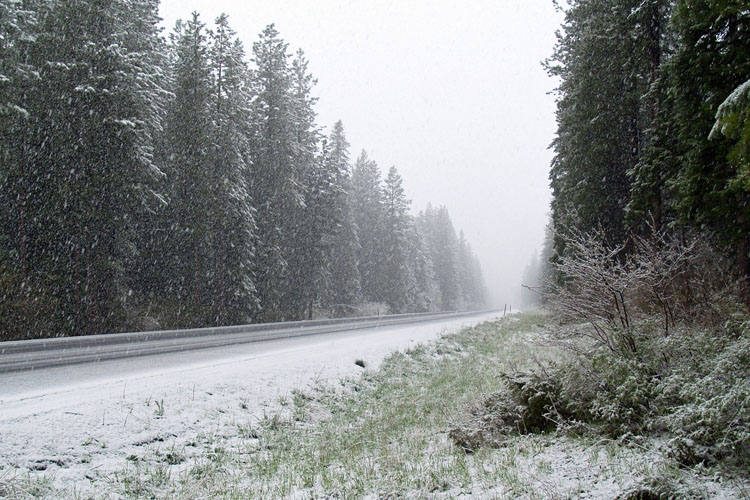 Then it gets serious all the way to the crest.