P2K PA. This loco is so quiet. Mild grime using pigment.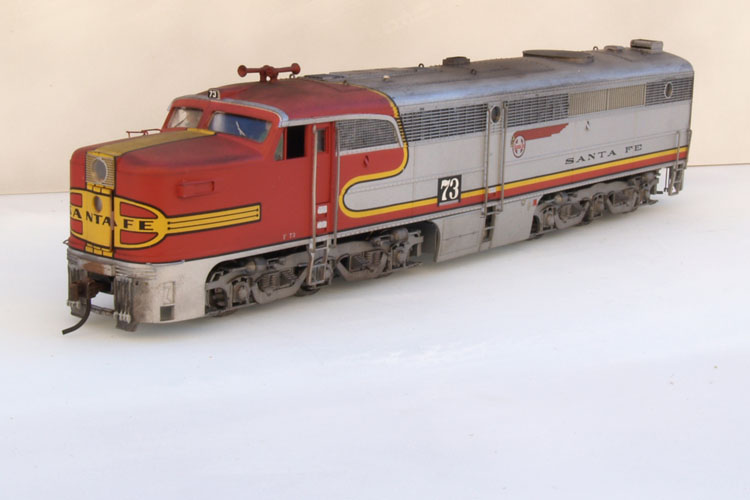 I had some time on my hands, so I took this Athearn BB SDP40F (kit bashed in 1975) and added some more details 37 years after creating it. Why? No clue. Added new laser cut glazing, lift rings, wind deflectors/mirrors, wind shield wipers, MU cables, scale grab irons, and Athearn -2 trucks.
Paint could be improved, so evaluating an over-paint (no stripping) with new decals. Or I may simply add light weathering with pigment. Also, just noticed the plow is not level. How did I miss that for 35 years?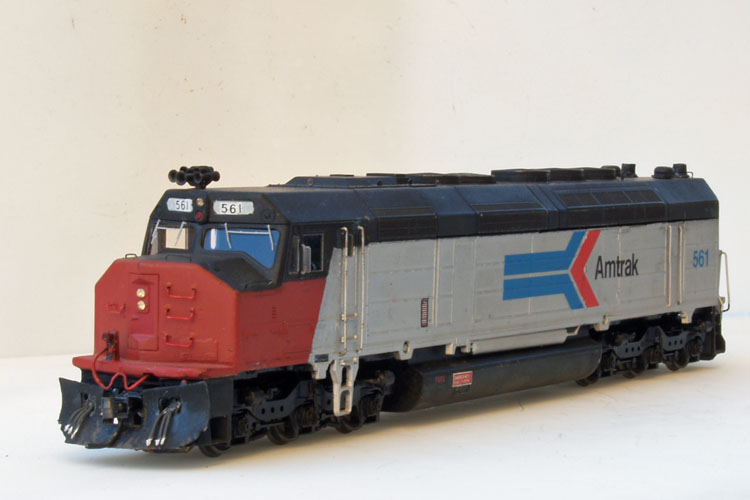 These are late model P2K E8/9 A and B units - both powered and ready to run. The neat thing was they came with the options to include dynamics or not and 1, 2 or no steam generators. They also included both early and later run grills plus either passenger or freight pilots.
I added a more detailed horn, wipers, rear view mirrors, nose grabs, speed recorder, and cab sun shades and visors. The paint is Modelflex MP blue and NP yellow. The decals are Microscale 1321and 793 (the 1321 uses a more yellow logo versus the goldish tone used in 1180). (shown on a 42-inch radius curve).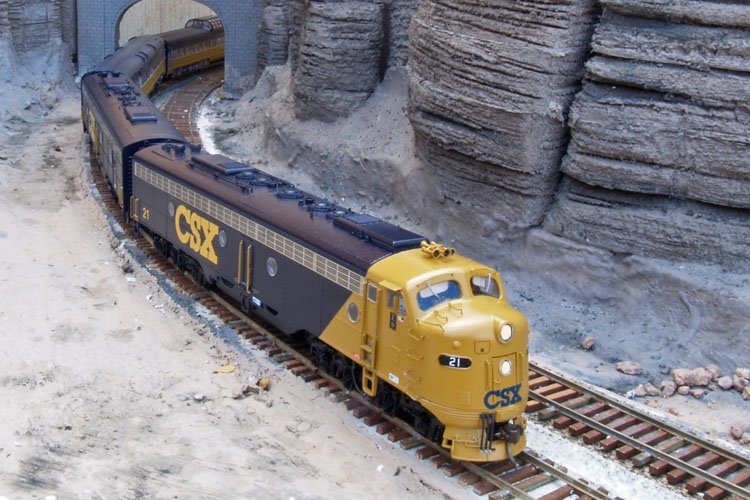 This is a 1970-something ConCor Budd dome observation I re-discovered as I was cleaning out unused stuff from the railroad cabinets. I stripped the old paint and decals with 91% alcohol and added interior components with people. I modified the frame to accept Walthers Budd trucks and upgraded the previously installed KD couplers. I also added grab irons and hand rails
I cut off the early CZ style full diaphragm and replaced it with a spare IHC version. Silver decal stripes simulate interior shades on the windows. Only things to add are LED rear lights using batter power with a magnetic reed switch. I'll cut the battery holder into the underframe where it will be hidden from view but still allow changing the AA when needed.