I love passenger trains having ridden the C & O George Washington from Huntington, WV to Cincinnati, OH many, many times as a kid. Amtrak has a place, but my scenario has the major roads still in the passenger business. Or at least operating business and special trains.
These are my concepts for CSX passenger cars and they include a logical progression of schemes as the railroads do. The grey and blue goes back into the 90s till it was replaced by the interim "dark future" version.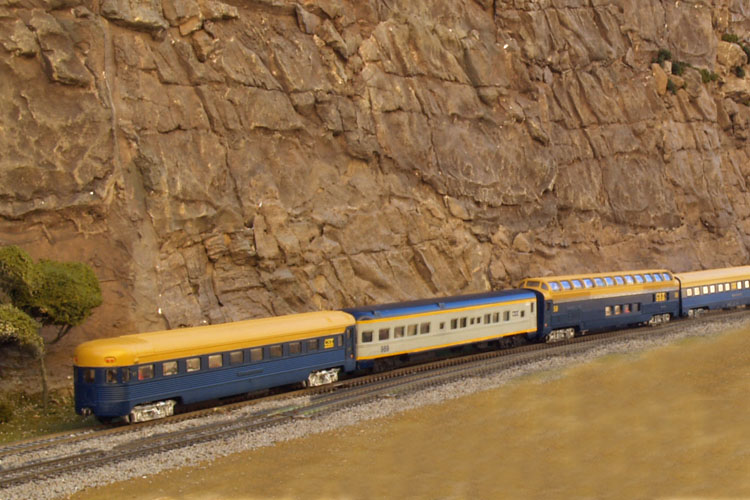 Latest version is a heritage approach incorporating original C & O hues.