This area of the canyon has been drastically remodeled.
This is another Model Power E-unit detailed for the SP bloody nose scheme. Same details added but the cab grab irons are on the fireman's side as prototype photos show. Ice breaker bars have been installed. It is shown with a late 70s vintage Atlas FP7 that has also been detailed with the same features: cab visors and awnings, grabs, side rails, MU hoses, windshield wipers, and Nathan horn. I also added a more realistic steam generator details to replace the molded globs of plastic from Atlas.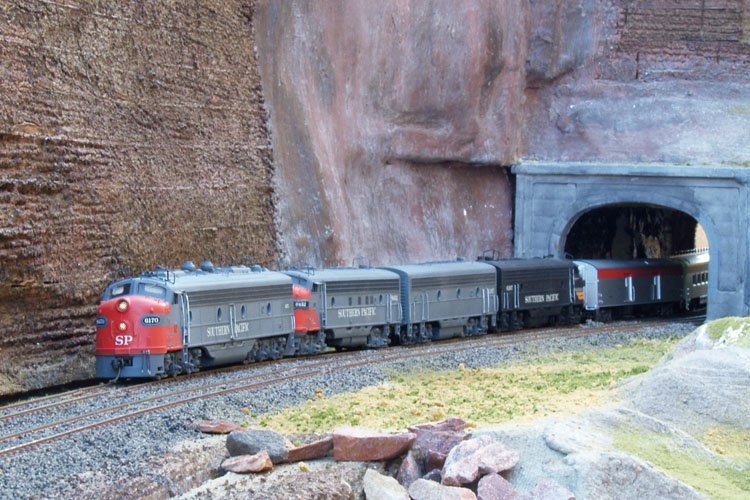 Another photo with the MP mated to a P2K in black widow. Even though the P2K is well detailed, additional SP grabs, ice breakers, and MU hoses have since been added. Both units are moderately weathered.